 We are a warm body of believers striving to live our lives for Christ. We serve in the beautiful city of Fayetteville, GA., and we're always looking to see someone new. If you are searching for a church that preaches and teaches the Word of God, a church where you can grow spiritually, a church that will open its arms and loves you for who you are—then Redemption is the place for you! God is up to something here at Redemption Fellowship and we invite you to come and experience Him.
Vision

+ Mission Statements
At RFC, we seek to become a Great Commission driven community that excels at worship, nurture, and witness. It is our mission to impact and change our culture by developing disciples of Jesus Christ who are empowered to live out the principles of the gospel and equipped to help fulfill the Great Commission in their spheres of influence.
Sunday Worship Service: 11am - 12:30p
Watch via Live Stream, visit Sermon + Media Tab
​
Wednesday Night
Bible Study + Prayer: 7pm - 8:30pm
​
*Please note, our in-person Sunday Worship Services will be suspended for the month of January 2022.
In lieu of meeting face to face at the church, Pastor Causey will be conducting Worship Devotionals. For the month of January, this will be a four-part series titled "Perspectives for Living in 2022 and Beyond".
The Worship Devotional will begin PROMPTLY each Sunday morning at 11:00 a.m. We highly encourage everyone to login early in order to catch every minute of the devotional. Attendees can login as early as 10:45 a.m. For Zoom Invitation, click here:
All ministry activities (Wednesday Night Bible Study + Prayer, Men's and Women's Bible Study, etc.) will continue via ZOOM. Please contact us at info@redemptionfellowship.org for more information.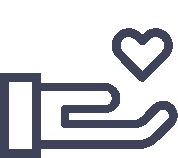 "For if the readiness is there, it is acceptable according to what a person has, not according to what he does not have."